My 2018 Desk Calendar is now available. The theme is "Barns".   
Price: 15.00 + .90 tax( if applicable) + 3.50 shipping/handling. Calendars can be picked up here at my home, or I can deliver (local). 
Contact me to order by clicking here.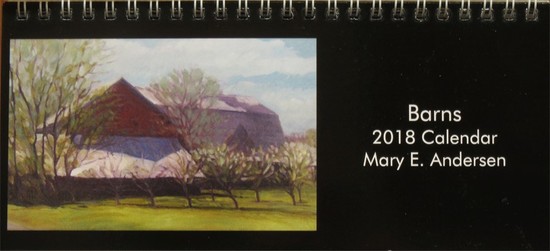 All Images on this site are © Mary E. Andersen and can not be reproduced in any form without permission of the artist.